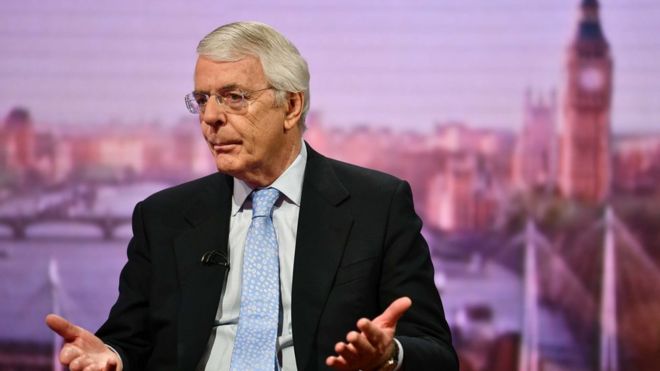 FORMER PM John Major is throwing his toys out of the pram again demanding voters stop an apparent incoming
"Brexit landslide"
.
He might not be going to the lengths that his former deputy
Michael Heseltine
has but he's certainly betrayed the party he once led.
Major is backing three independent MPs even though he probably can't vote for any of them.
They are David Gauke, Dominic Grieve and Anne Milton.
All three, along with Anna Soubry are doomed for political oblivion within a week as rumours of a Brexit landslide start mounting.
Tweet