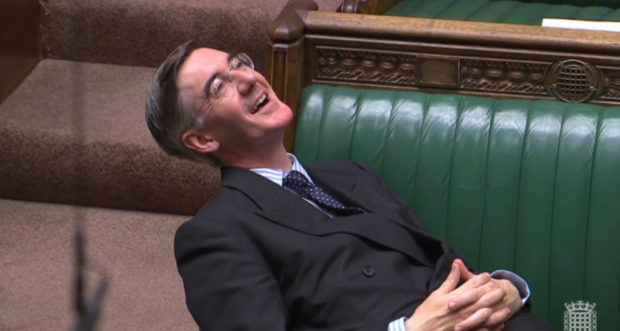 LEADER of the Commons Jacob-Rees Mogg has described the idea of a
"government of national unity"
as
"not unity at all"
but a
"coup"
with the purpose being
"to try and frustrate and stop what 17.4 million people voted for"
,
TBG
can sensationally reveal.
"This Parliament is now holding the people in contempt."

"It is time for a new Parliament."

"A new egg must be laid that is not addled, as this one is."
A number of former Conservative MPs who have since lost the whip including Nicholas Soames and Antoniette Sandbach support the idea.
Mr Rees Mogg told a fringe meeting that -
"The comeuppance they will get if they defy the electorate will come in the ballot box when we come to a general election."
"Fear nothing of their schemes and their stratagems, because ultimately we will have a general election and parties that deny democracy get into great trouble when people have the chance to vote and I would have thought the Liberal Democrats after their experience with coalition would be wary of going into coalition with Jeremy Corbyn."
Tweet