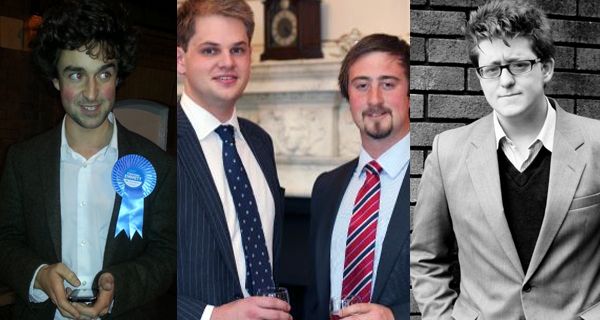 Parts of CF have began a #SaveOurRegionalChairmen campaign
Conservative Future (CF) 2013 election campaign has thrown it's first punch today
tbg.
can
exclusively
reveal.
CF National Chairman Candidate Paul Holmes and Deputy Candidate have proposed to "restructure" Conservative Future's Regional and Area Chair' roles and reduce the number of positions, effectively abolishing the roles altogether. A number of current Regional Chairmen have come forward to
tbg.
to voice their opposition.
The
Holmes|Argyle manifesto
states:
"Beginning with the National Executive and Strategy Team we will consult on reducing the total number of positions by restructuring existing roles to ensure that all briefs continue to be represented but more effectively. There will be no changes to the National Chairman, Deputy Chairman Political or Deputy Chairman Membership roles.

"We will seek to have a consultation on the structure of Regional and Area tiers to see whether members feel they could function better. Given the number of people concerned we want to hear back from as many members as possible."
Since publication of this plan Regional Chairmen have been queuing up to offload their utter dissatisfaction with this plan.
James Morton, South East England Regional Chairman
exclusively
told
tbg.
-
"I can wholeheartedly support the view that the regional structure within Conservative Future must remain.

"Those that suggest otherwise are out of touch and do not understand the realities of holding office within Conservative Future and the Conservative Party as a whole. So long as there are Regional Boards within the Party there must be Regional Chairmen within Conservative Future."
Matthew Robinson Regional College Chairman
exclusively
told
tbg.
-
"I have had the opportunity to speak to a handful of Regional Chairmen colleagues, and I share their utter bemusement at why a campaign would commit to such a review without having engaged in a dialogue with the Regional College beforehand."
Full statements
tbg.
has received from Conservative Future Regional Chairmen from the
#SaveOurRegionalChairmen
campaign are viewable below.
Conservative Future Regional Chairmen statements against Holmes|Argyle plans.